Key Personnel
Douglas Nix, C.E.T.
Contact Information
email: dnix'at'complianceinsight.ca
mobile: +1 (519) 729-5704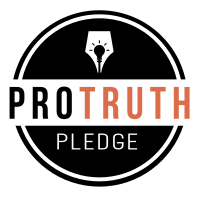 I signed the Pro-Truth Pledge:
please hold me accountable.
Position
Managing Director, Operations and Sales
Principal Consultant
Background and Expertise
Graduating in 1985, Doug's background spans more than 20 years of engineering technology experience including product testing, industrial control system design and machinery safety.
Doug specializes in risk assessment methods and process. He has been teaching risk assessment principles and processes since 1997, using a variety of methods. including PHA and FMEA.
Since graduating from Sheridan College in 1985, Doug has worked for a number of Canadian companies in the electrical products and automation systems industries including GFC/Hammond Manufacturing, GFC Power, Fleck Manufacturing and ATS Automation Tooling Systems Inc. in Cambridge, Ontario. Doug became involved in CE Marking of industrial machinery in 1996 while working at ATS. In 2001, he joined QPS Evaluation Services Inc. as Program Manager for CE Marking and Machinery Safety Services. Since 1996, Doug has consulted with companies throughout North America, Europe and Japan on European and North American machinery safety requirements.
Doug received his initial Laser Safety Officer training through Rockwell Laser Industries in Cleveland, Ohio in 1999. In 2006, he retrained with Laser Professionals of Los Alamos, New Mexico. He is a trained, qualified, and experienced Laser Safety Officer and conducts laser hazard assessments and laser safety training programs.
Professional Activities
Doug is a member of the following professional organizations:
Ontario Association of Certified Engineering Technicians and Technologists (OACETT) since 1991
Institute for Electrical and Electronic Engineers (IEEE) since 2004
IEEE Product Safety Engineering Society (PSES) since 2004
Doug is currently a member of the IEEE Product Safety Engineering Society Technical Advisory Sub-Committees on Risk Assessment, Hazard Based Safety Engineering and Functional Safety, chairing the Risk Assessment sub-committee. He serves on the Board of Directors as Director at Large. He is Chair for the 2009 IEEE PSES Symposium, to be held in Toronto, Ontario. This was the first time that the IEEE PSES Symposium was held in Canada.
Doug was granted IEEE Senior Member status in 2014 for his contributions to the IEEE and the PSES.
Doug is currently serving on CSA's Z1002 Technical Committee, writing 'Occupational health and safety — Hazard identification and elimination and risk assessment and control'. This standard is part of CSA's new Z1000 OHS Management series of standards and is foundational to many other documents currently in work. CSA Z1002 was published in 2012. Get a copy from CSA.
Doug serves on CSA's Z432 Technical Committee. The TC started revision of the 2004 edition in Jan-2014 and expect to publish a new version in Jan-2015.
Doug is a member of the Standards Council of Canada Standard Mirror Committee to ISO TC 199 /JWG1 - Merger of ISO 13849-1 and IEC 62061 and ISO TC 199 / WG5 - Risk Assessment, and WG8 - Safe Control Systems.
Doug Chairs Canada's SMC ISO TC 270 - Plastics and rubber machines. ISO TC Homepage.
Publications
See our Publications to download copies of any of these articles and papers.
On-Guard, 2002 — A review of Ontario's Pre-Start Health and Safety Review process.
Light Fright, 2003 — Industrial Laser Safety and the need for laser hazard assessment.
XYZ of Robot Safety, 2003 — A look at robot safety standards and their application to design.
Don't Gamble with Safety, 2004 — Risk assessment for Industrial Machinery.
Sign Language, 2005 — Requirements for Hazard Warnings used on machinery.
Standard Issue, 2006 — Exploring the new CSA Z460 standard for control of Hazardous Energy.
In 2006, Doug was interviewed by Colleen Mellor, Editor of the Technologist for a feature called Stand Up for Safety, looking at three OACETT members who have safety as a focus in their work.
IEEE Product Safety Engineering Society
Awards
In 2007, Doug was awarded the 2006 Publications Award by OACETT for his contributions to the Technologist. The award was presented at the 50th Anniversary Gala, held in Toronto.
In the past, Doug has been a member of the Standards Engineering Society (SES), and the Canadian Society of Safety Engineering.
Doug also produces a technical blog and podcast called Machinery Safety 101, exploring a wide variety of machinery safety related topics.
For a more detailed biography, please see Doug's profile on LinkedIn.